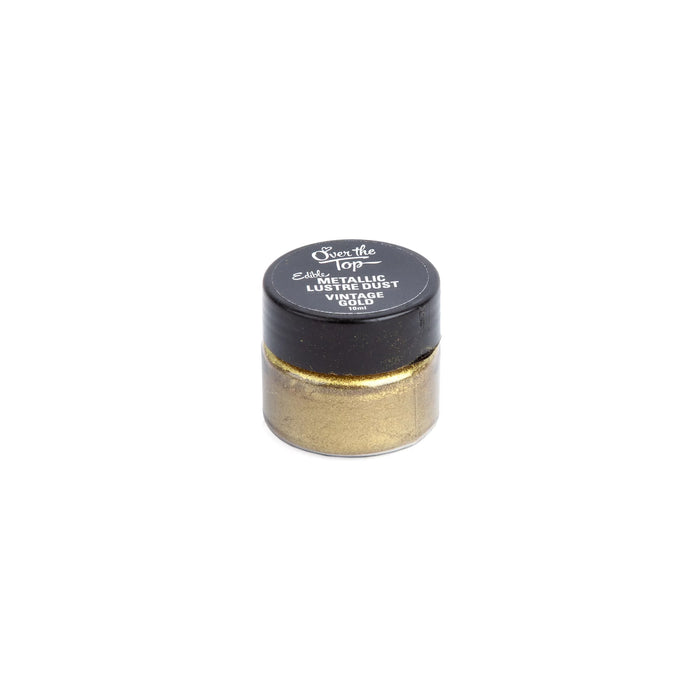 Lustre Dust VINTAGE GOLD 10ml (over the top)
Add a glamourous touch to your creations with VINTAGE GOLD Lustre Dust 
Over The Top Lustre Dust Vintage Gold is made from a unique blend of high quality, ultra fine ingredients that are 100% edible.
Lustre dust can be dust directly onto your creation in dry form or mix with a rose spirit to use as a paint or highlighter.
934Great for fondant, chocolate, modelling paste, marzipan, macaroons, buttercream cakes, cupcakes and more.
Vegan friendly and allergen free -Ultra Bright - Extra fine
Made in India