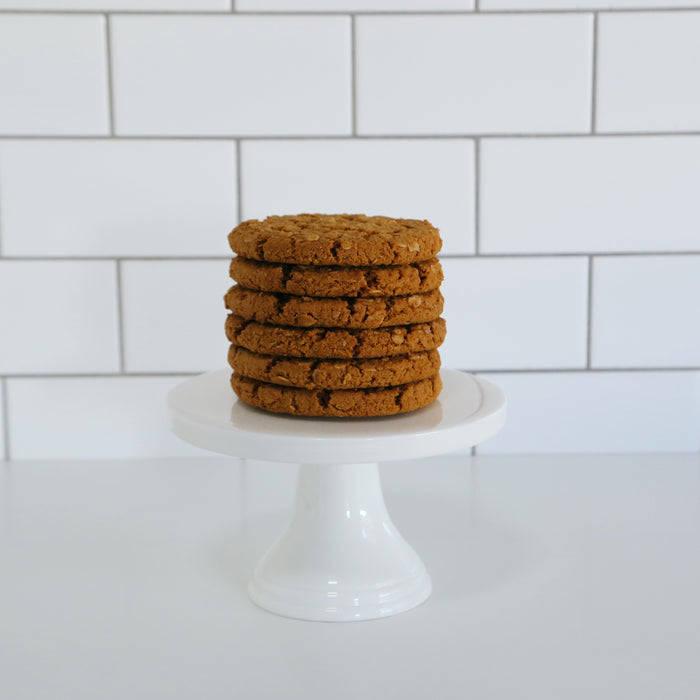 Our popular sweet tasting Anzac Cookie now available in a box of 6!
A perfect last minute gift to take to a dinner party - morning or afternoon tea! 
- A favourite with the young & old. Secret recipe from grandma's cookbook
6per box
Shelf Life: 30 days after delivery at ambient temperature stored in an air tight container
9-10cm diameter
Size: 70g
Ingredients: Sugar, wheat flour, vegetable margarine (vegetable fats & oils, water, salt, emulsifiers (322soy,471) antioxidants (306) colours (100,160b) flavor) Oats, Coconut (preservative (223))Golden syrup, water, mineral salts (450,500)
GMO Status: To our knowledge and information the above product has not
been derived from genetically modified raw ingredients.
Allergens: Product may contain traces of peanuts, or other nuts, sesame
seeds, milk & milk products, eggs, Gluten, Lupin,soy, sulphite maybe used in the production process.