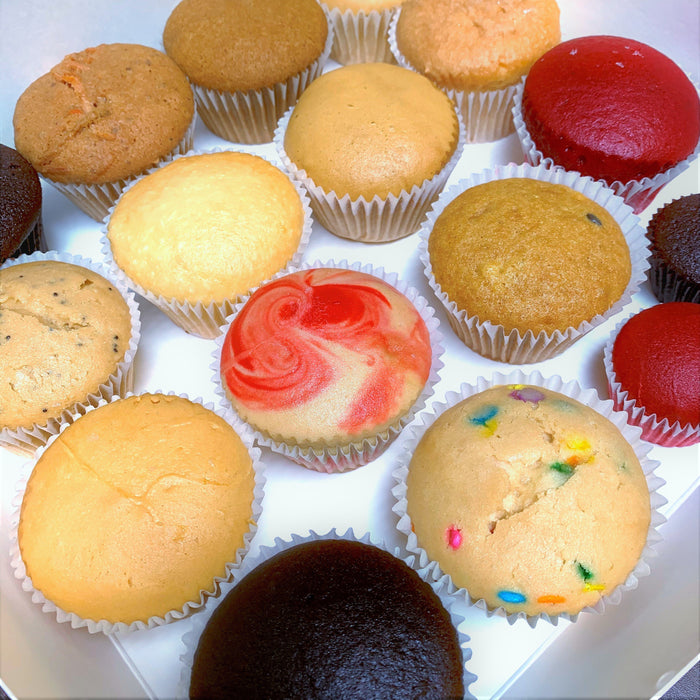 Naked SAMPLE BOX - all of our delicious flavours in ONE box
The most amazing delicious box of cupcake samples offering all the flavours of Mondo. Our standard cupcakes are size 700 our mini cupcakes 398
It's like opening a treasure chest - we bet you just don't stop at one!! 
We love introducing new flavours to keep you & your customers happy these will also be added to the box at the time of announcing any new flavours! 
All flavours have been numbered - turn cupcake upside to show number
1. Mud 2. Carrot 3.Banana 4. Vanilla 5. Orange & Poppy seed  6. Coconut  7.Caramel 8. Flourless Vanilla 9. White Chocolate 10. Swirl Rasp 11. Hummingbird 12. Red Velvet 13 Madeira Chocolate 14. Confetti 15. Lemon & Coconut and 1 mini cupcakes (random flavour)
Other flavours: Citrus, Fruitcake,  on request 
We suggest for best results - Set up your cake from refrigerator - Decorate at room temperature - Happy Decorating!