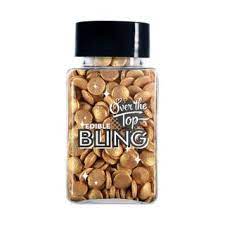 BLING GOLD CONFETTI 55g Over the Top
Add some glitzy glam to your decorating with Over The Top Bling Gold Confetti will help you decorate everything from cupcakes and cake pops to celebration cakes.
This products is made from edible confectionery and fun for everyone.
Store in a cool dry place.
Size: 55g