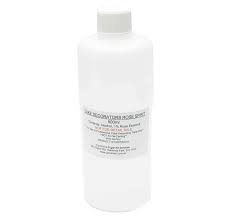 This  product can only be supplied to a Business with an ABN Not to be onsold or used for any other purpose than Cake decorating.
Cake Decorators Rose Spirit by Carolines is an essential ingredient for cake decorators and can be used to:
Mix with cake decorating dust such as petal dust and lustre dust to produce paint
Mix with liquid food colour to allow food colour to dry quickly
Mix with Edible Art Paint to create a watercolour effect.
Brush onto fondant covered cake to clean off cornflour and unwanted marks.
Cake Decorators Rose Spirit is a clear liquid containing 95% alcohol by volume, 1 % rose spirit.