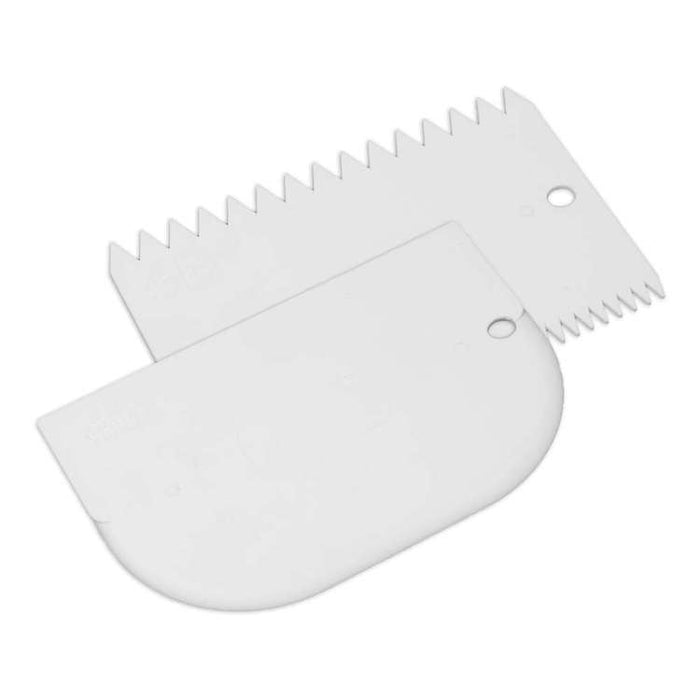 Icing Comb & Bowl Scrapper set (mondo)
Whether you are a seasoned cake decorator or a beginner, the Mondo Icing comb and bowl scraper set is a must for cutting, shaping and patterning your fondant.
Two different edges on each item give you variety and flexibility as you chop with the wide side, scrape the icing out of the bowl with the rounded side, and then pattern with the comb.
The solid plastic construction is easy to use and dishwasher friendly.


Key Features:
Mould and form fondant and pastry
Double edged comb