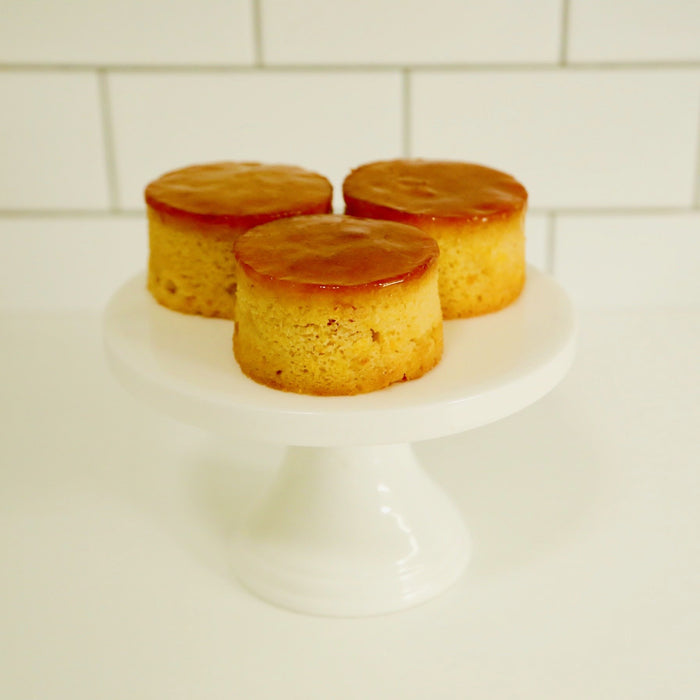 6 Orange Almond Flourless cakes
You can taste the sweetness of Orange & the hint of fresh almonds in our Flourless Orange Almond cupcakes. Moist & delicious, so don't be turned off when you read Flourless, these cakes are still completely addictive being flour free. Perfect for morning tea, lunch time snack or anytime of the day! 6 per box
 Can be Frozen - Shelf Life 10 days after purchase refrigerated below 5 degrees
Available in a Large cake & Catering Sheet
Ingredients: Sugar, Egg white Frozen, Egg pulp, Orange pulp, Almond Meal, and Baking Powder.
Sugar, Almond meal and 25% orange. Additives  and salt
 Shelf Life:  7 Days after manufacture at below 5 oC.
Allergens: Egg, nuts, dairy. Made on premises with sesame seed, gluten and soy flour are also produced.