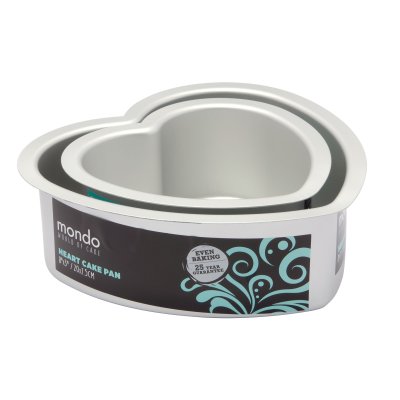 Take one of our Mondo Cake mixes together with a Mondo Deep (3" deep) cake pan you can create your own 3 layered masterpiece. 
Make your next gift a WOW reaction, by using the cake pan for a hamper or gift & wrapped with cellophane. 

With the anodized and smooth surface of each pan, you can enjoy baking with effortless cake release as well as a quick cleanup. Making a star out of your foolproof cake recipes is definitely made easier with these dependable cake pans from Mondo.