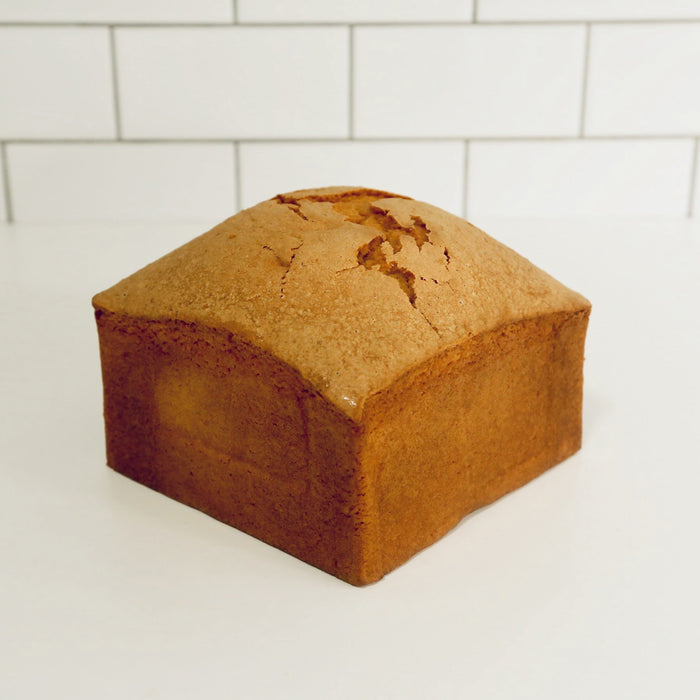 Naked Citrus Orange square
Our Citrus Orange cake - is moist & refreshing cake. Made from a similar recipe to our Orange & Poppy-seed cake, Citrus Orange is without the poppy-seeds!  Perfect for spring or winter.
Approx 3" high 
Available standard cupcakes, Round & Catering sheet
We suggest the best results for decorating is..
Set your cake up cold from refrigerator - cutting - ganaching etc then decorate your cake at room temperature!
Happy Decorating!
Ingredients: Wheat Flour, Sugar, Vegetable Shortening [Vegetable Fats And Oils, Emulsifiers (471, 477, 322), Antioxidant (320)], Egg, Cheese: [Milk, Cream, Salt, Stabilizer (410, 412), Culture], Orange (7%), Almonds, Vegetable Oil, Unsalted Butter, Water, Glucose Syrup, Wheaten Cornflour, Wheat Starch, Raising Agents (339, 341), Mineral Salts (500, 541, 450), Humectant (420), Salt, Milk Solids, Emulsifiers (471, 472B, 477, 491), Maltodextrin, Maize Starch, Stabilizers (440, 509, 450A), Food Acid (330, 331), Flavour, Colour (102, 110), Citrus Oil, Vegetable Gum (415), Food Acid (330), Preservative (211, 202)
Storage: 10 Days stored below 5C OR 90 Days below -18c
GMO: To our knowledge and information the above product has Not been derived from genetically modified raw ingredients.
Allergens: Wheat, gluten, dairy soy Product may contain traces of  peanuts, or other nuts, Sesame seeds, milk & milk products & eggs in the Production process. Product may contain traces of Lupin, peanuts, or other nuts, sesame seeds, milk & milk products, eggs, Gluten, soy, sulphite maybe used in the production process.