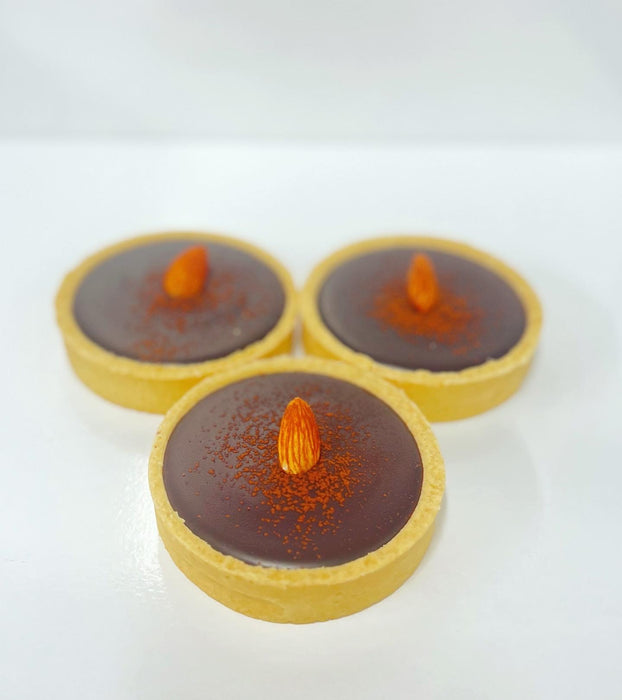 6 IND CHOCOLATE CREME TARTS
NEW PRODUCT !!!
Calling the chocolate lovers ! If you are a chocolate lover, our new chocolate creme tart is the best choice for you.
Our best Mondo Pastry filled in with smooth and rich chocolate creme finish up with an Almond and choc powder sprinkle.