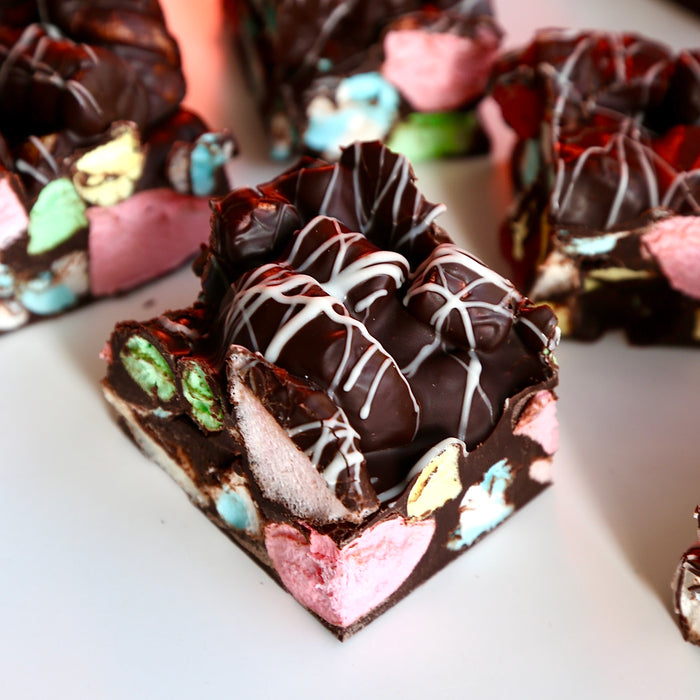 Our Rocky Road slice now available in a box of 6!
A perfect last minute gift to take to a dinner party - morning or afternoon tea! 
This is a good old fashion favourite, delicious dark chocolate melted over pink and white & blue marshmallows! - 6 per box
Shelf Life: 28 Days after Delivery or pick up  at between 0 - 5°C
Ingredients: Vegetable Fat, Sugar, emulsifiers (492,Soy Lecithin),Cocoa,  Whey Powder, Salt, Flavours, Glucose syrup (from wheat) Preservative (220),water, gelatin (beef), Dextrose monohydrate, Starch (wheat maize),stabilizer (452 ) colour (122)
Storage Conditions:  Store under refrigeration between 0 – 5°C.
Allergens: Product may contain traces of Lupin, peanuts, or other nuts, sesame seeds, milk & milk products, eggs, Gluten, soy, sulphite maybe used in the production process.