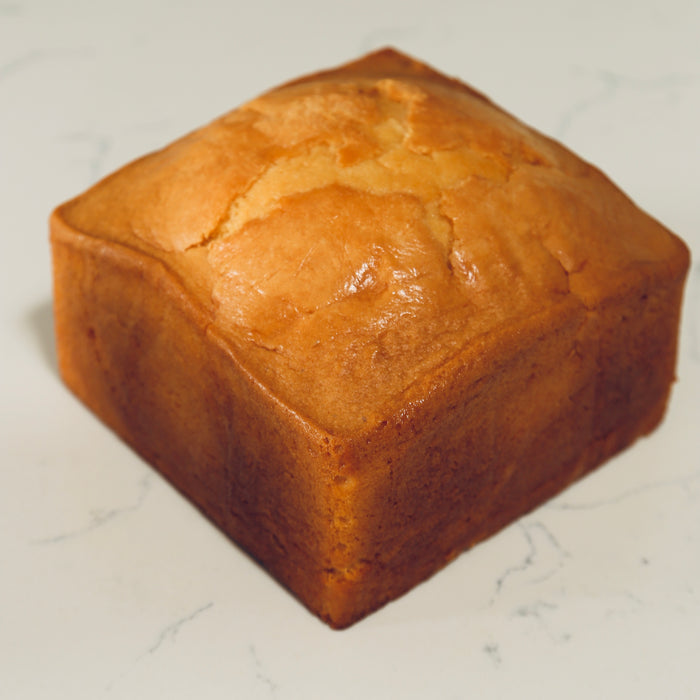 EGGLESS " Vanilla" this delicious moist cakes is still completely addictive being Eggless! Also available in Rounds, cupcakes standard & minis.
Approx 3inch high - shelf life 10 days in fridge - Can be frozen up to 3 months
We suggest the best results for decorating is..
Set your cake up cold from refrigerator - cutting - ganaching etc then decorate your cake at room temperature!
Happy Decorating!
Shelf Life: 10 Days after delivery at between 0 - 5°C
Ingredients: Wheat Flour, Sugar, Milk Solids, Maltodextrin, Thickner (1412,1440,1442) Emulsifiers (472b,477),Glucose, Milk Solids, Raising Agents(500,541), Salt, Natural Flavour,  Vegetable Gum (415), Natural Colour (gardenia extract)Contains Gluten & Milk.May Contain due to share equipment: soy,sulphites
Storage Conditions: Store under refrigeration between 0 – 5°C.
GMO Status: To our knowledge and information the above product has not been derived from genetically modified raw ingredients.
Allergens: Product may contain traces of Lupin, peanuts, or other nuts, wheat gluten, sesame seeds, milk & milk products used in the production process.