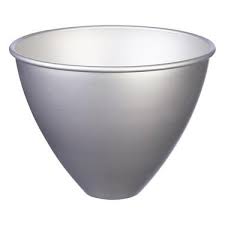 Naked Dolly Varden NO FLOUR Chocolate
Lets wow your customers with a Dolly Varden NO FLOUR CHOCOLATE 
approx serving size 20 people
Flour free" Chocolate" this delicious moist cake is still completely addictive being flourless! Also available in  Square cakes, catering sheets cupcakes standard & minis.
Dolly Varden Vanilla is Naked cake only - not decorated 
Image of bee hive & the bride cake is only an example only of the fun way you can decorate with a dolly varden tin 
Ingredients: Sugar, Cocoa Powder, whole egg; Thickener (412,415) Raising Agents (500,541,341)Emulsifier (471,475,E32 soy licethin), Salt, Water, Starches(maize, potato, tapioca)soy protein, soyflour, modified starch (1442), Dextrose, colours(122,133,150c), preservative (223,155,202), flavours, vegetable gum(415), sulphites, vegetable oil, palm kernel, vanillin
Shelf Life: 10 Days stored below 5C OR 90 Days below -18c
Allergens: Wheat, gluten, dairy soy Product may contain traces of  peanuts, or other nuts, Sesame seeds, milk & milk products & eggs in the Production process.
Shelf Life:  28 Days after collection or delivery  0 - 5°C