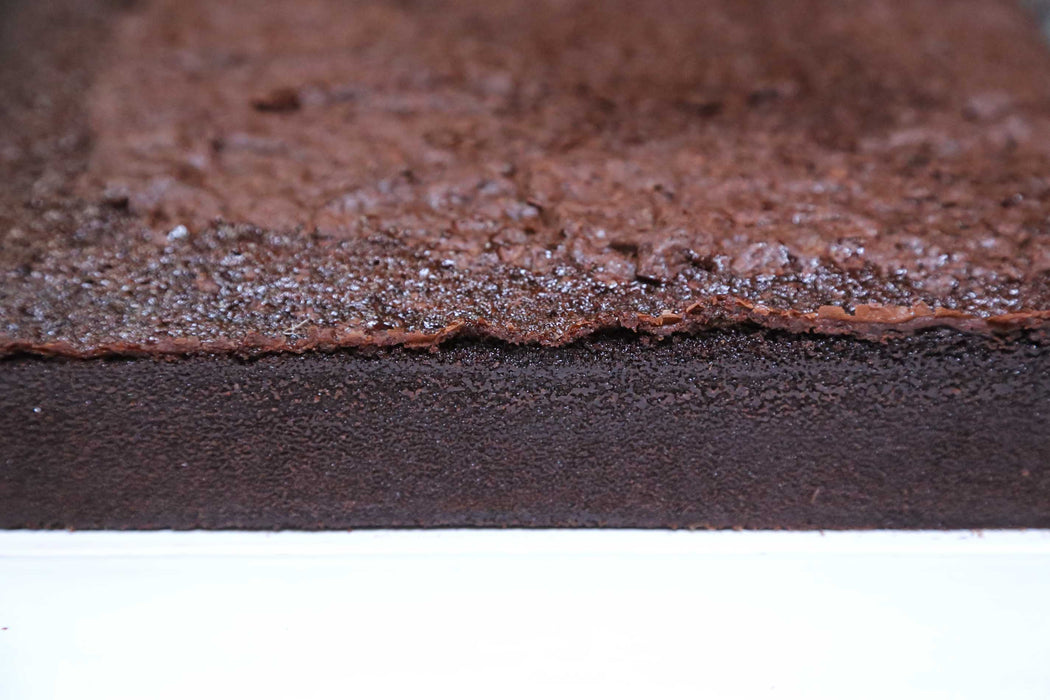 Naked Madeira Chocolate Catering Sheet (30xm x 40cm x 7cm)
Looking for a Chocolate Cake that is not as rich as a MUD & not too light like a sponge! Our MADEIRA chocolate (mad choc) is the perfect cake for you.

Moist and quite dense, this cake is a joy to work with no matter how experienced or inexperienced you are as a decorator...
30cm x 40cm x 7cm  ( 

30-50 slices depdending on cut size )

Shelf life in fridge 10 days Can be frozen up to 3 months
Available in Round cakes, Square cakes, Standard cupcakes & Mini cupcakes
We suggest the best results for decorating is..
Set your cake up cold from refrigerator - cutting - ganaching etc then decorate your cake at room temperature!
Happy Decorating!
Shelf life: 10 days refrigerated 
Ingredients: Sugar, Wheat flour (thiamine folate), cocoa Powder, (6%) Vegetable Oil (antioxidant (307)) Vegetable fat, (vegetable oil, emulsifiers (471, 477), antioxidant (307),Maltodextrin, Potato
Contains: Gluten, milk. Also may be present due to shared equipment: egg, soy, sulphites     
Storage conditions:   Store under refrigeration between 0-5c
GMO Status: To our knowledge and information the above product has not been derived from genetically modified raw ingredients.
Allergens: Product may contain traces of Lupin, peanuts, or other nuts, wheat gluten, sesame seeds, milk & milk products & eggs used in the production process.