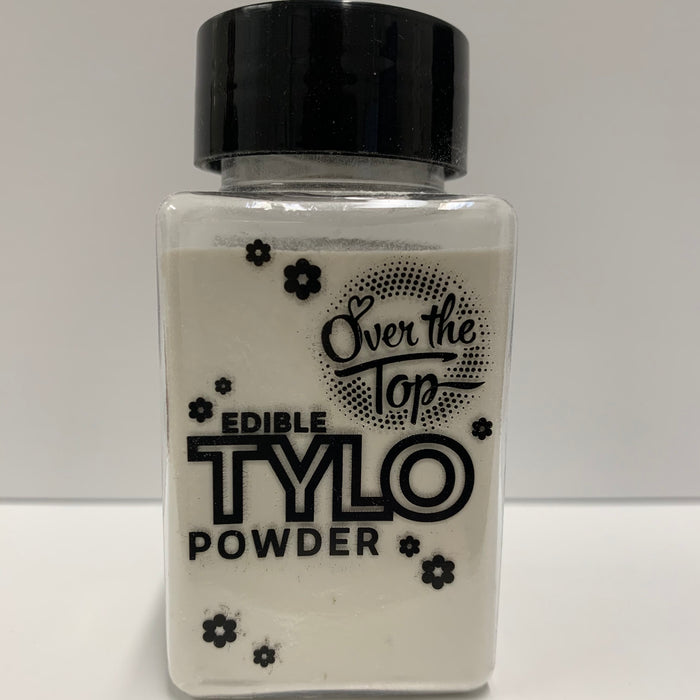 Tylose powder is a common additive in cake decorating and confectionery. It is used to enhance the properties of fondant, gum paste and other edible materials.
Some of its primary uses include;
Gum Paste – Tylose is often added to increase its elasticity, making it easier to shape, mould and create intricate details like flowers, figurines and other decorations.
Fondant – When mixed with fondant, Tylose powder can add strength and durability, allowing the fondant to hold its shape better. This is particularly useful for creating three-dimensional structures, cake toppers and other decorative elements. Adding Tylose to fondant will allow your structures to dry hard.
Modelling Paste – By adding Tylose powder to a fondant or gum paste mixture, you can create a modelling paste that's firmer and holds it shape. This is ideal for creating more intricate and detailed decorations.
Leave your decorations overnight to completely set.
Overall, Tylose powder is a versatile tool in cake decorating and confectionery, offering improved texture, workability and strength to edible creations.