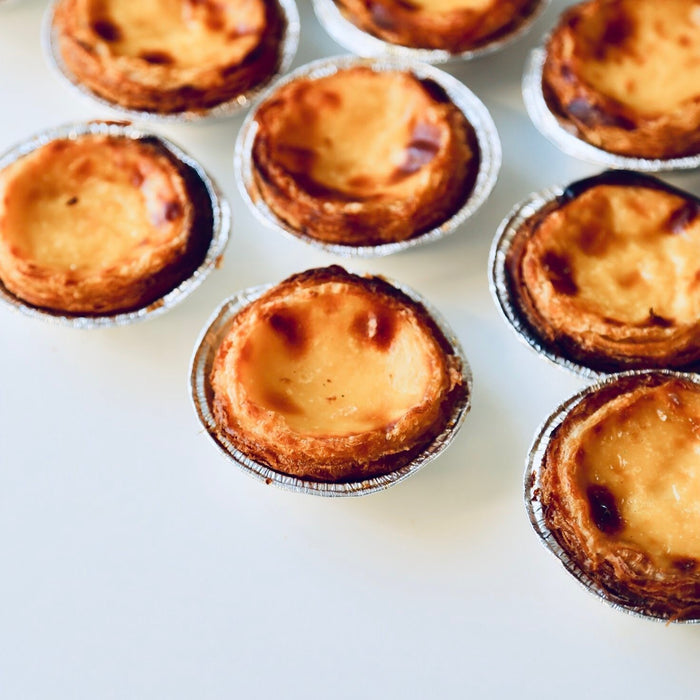 16 Portuguese (Natas) Tart
Portuguese Tart (Natas) Portuguese egg tart pastry filled with a delicious smooth custard - preferably served warm - place in oven to puff up pastry - this product can be frozen.
16 per box
Ingredients: Water, wheat flour, sugar, margarine, (animal fat), vegetable oil, salt, emulsifiers (322,471) flavours, antioxidants, (320,310) colours (160b,100) egg yolk, vanilla flavour, cinnamon, contains wheat, soy and egg ingredients.
Shelf Life: 3-4 days refrigerated 5degrees C - after pick up or delivery
GMO Status: To our knowledge and information the above product has not been derived from genetically modified raw ingredients.

Allergens: Product may contain traces of Lupin, peanuts, or other nuts, sesame seeds, milk & milk products, eggs, Gluten, soy, sulphite maybe used in the production process.
Made on premises with sesame seed and soy flour are also produced.