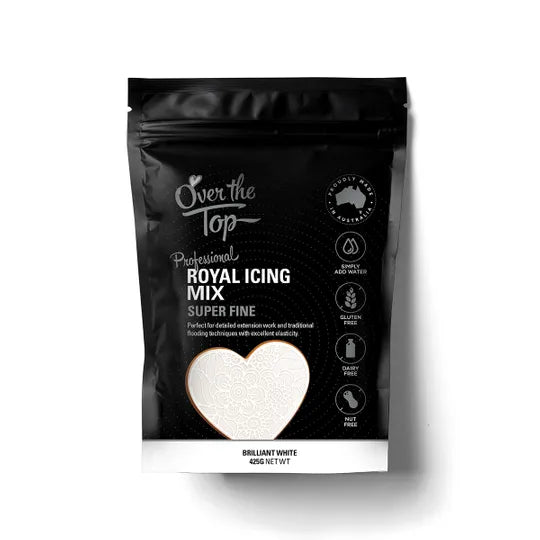 Royal Icing Mix Over the Top 425gr
Pipe like a professional with this pre-mix royal icing from Over The Top - just add water.
Ideal for all forms of piping, including lace work, brush embroidery, shell borders and more.  Adjust the amount of water you add to create a thicker paste for piping borders, and a slightly thinner consistency to flood cookies etc.  Royal icing is also a fantastic and strong edible glue used to attach decorations to cakes, cakes to boards etc.  
Adding colour and flavour is as simple as adding a drop or two of colour or flavour oil and mixing through.